Our primary goal is to provide Quality Real Estate Services that will exceed your expectations. Located in St Lucia, Merv Smith Realty services all inner Brisbane suburbs with quality Real Estate Services.
Uncompromising Professional Service

Down to Earth, No Fuss Advice

Broad Range of Experience

Solid Work Ethic

Fresh Dynamic Approach
Business Management - 25 years plus
Property Management - More than 15 years
Property Investment - Extensive over many years
Life experience in hard knocks - Extensive for more than 50 years
Meet Merv – Our Principal Agent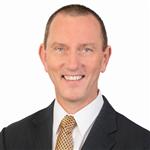 Mervyn Smith has a broad range of life experiences including more than 20 years' experience in running his own businesses, project managing and investing in property. Born and raised in country Victoria, he completed a Bachelor of Arts degree at Deakin University in Melbourne while pursuing a career in project management in telecommunications and raising a family. He came to Brisbane in 2005 as a project management consultant on a range of projects including the Queensland Government's Water Infrastructure program.
In late 2013, after having successfully built a strong property investment portfolio, Mervyn obtained his Queensland Real Estate Agents licence and embarked upon an intensive personal training and development program in the industry.
With a strong work ethic and a deep passion for helping people to achieve great outcomes from their property investment decisions, Mervyn is very confident about being the right person to help investors, buyers and sellers with their real estate needs. 
Rubina Smith – Our Sales Consultant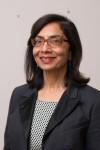 Residing and working in the inner south western suburbs of Brisbane for the past nine years, Rubina is a professional who brings a diversity of skills and experience to her portfolios of residential sales and business development at Merv Smith Realty.
Before joining the real estate industry, Rubina has had over 30 years' experience working in the gas, water and electricity sectors, managing training and education portfolios and in community development, both internationally and in Australia.
Rubina has completed a Master at Melbourne University and also has a diploma from London University.
Rubina is diligent and client-focussed, and takes enormous pride in achieving great property outcomes for her clients.
Kaitlyn Lowe – Property Manager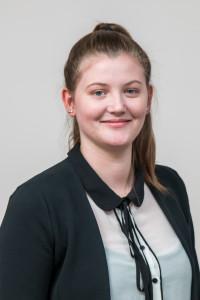 Kaitlyn joined our team in April 2016 and in just a relatively short period of time, she has established herself as an invaluable member of our Property Management Team. When you call our office, it is most likely Kaitlyn will answer your call.  Kaitlyn to become a proficient and professional Property Manager and is contributing significantly to the professional level of service we aspire to deliver every day./p>
Lindy Talbot – Administrator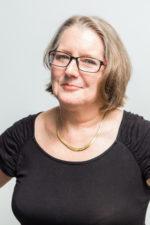 Since moving to Brisbane in 1992, while raising a family, Lindy has provided Office Management/Admin Support for several businesses in the Western Suburbs of Brisbane.
She has recently begun her role in the Agency as Administrator. Lindy will be the first point of contact and assisting Kaitlyn in Property Management.